Square Grouper Tiki Bar
1111 Love Street
Jupiter, FL 33477
(561) 406-6417
Website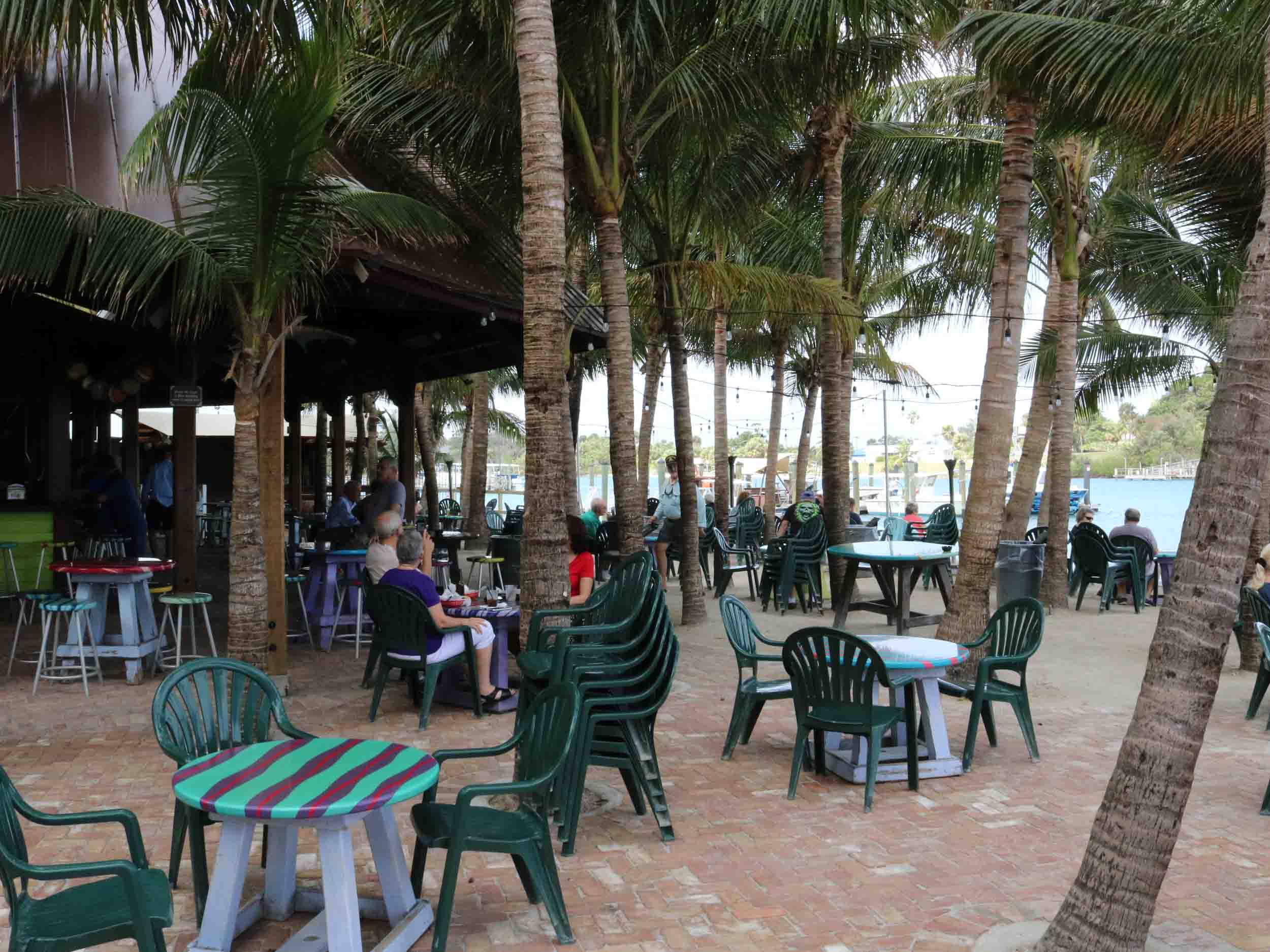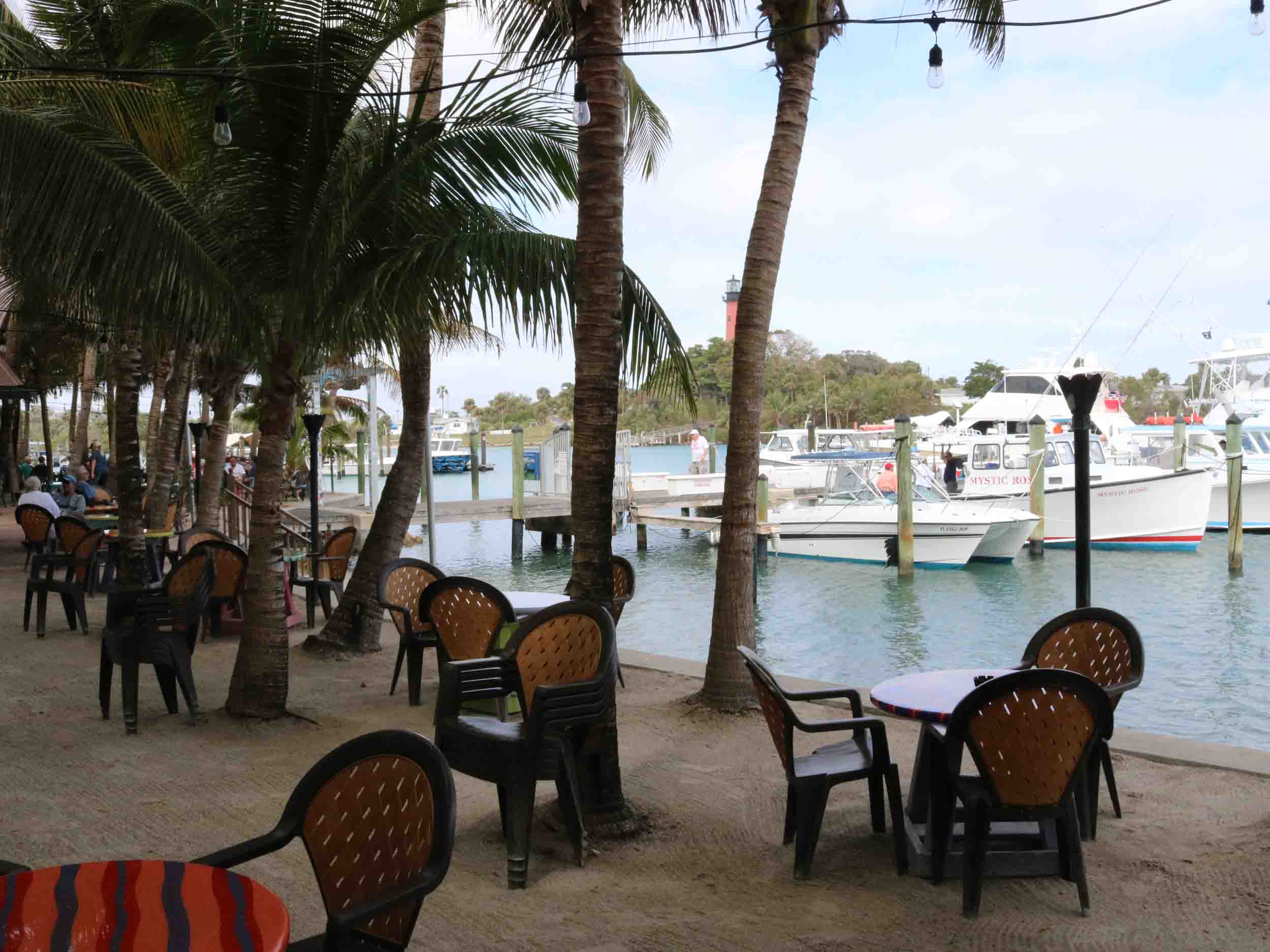 Hours: Noon to Midnight (Sunday - Thursday), 12:00 Noon to 1:00 AM (Friday and Saturday)
Location: On the water (with man made beach)
Drink: Fuzzy Coconut
Eat: No table service, order food directly at the bar. Nachos, fish and chips, burgers, etc.
Music: Tuesday through Saturday. Sunday in season
Crowd: Lively and fun locals and tourists
Parking: Own parking lot
Boat Access: Latitude 26 degrees 56.766 N | Longitude 80 degrees 04.865 W
Unique Feature: Location of the music video "It's Five O'Clock Somewhere"
Overview
The Square Grouper in Jupiter is one of the most popular watering holes in the United States, if not the world. It is the home of Alan Jackson's, "It's Five O'clock Somewhere" video with Jimmy Buffet, the Grand Slam/Castaways KDW, and Jupiter Billfish Fish Tournaments. There is always something happening at The Square Grouper. In fact, Alan Jackson has now shot another video at Square Grouper using locals for the people in the shot.

This Florida beach bar is a little slice of paradise right on the water. There is a great view of the Jupiter Inlet Lighthouse. The Square Grouper has history dating back to the 1800's. This Florida beach bar has a little slice of history and a view. A pretty nice view, in fact. Square Grouper also has its own man made beach. It is so relaxing here with a beautiful view of the lighthouse. You can sit at a table in the sand at Square Grouper and then walk down a few steps into the water and take a dip, if you are so inclined.

A favorite event is "Must Drink Mondays". There is also a late night happy hour on Sunday through Thursday from 10:00 PM to close. There are two bars but the VIP Bar is only open Thursday through Sunday.

The Square Grouper has live music Tuesday through Saturday, and on Sunday during season. This Florida beach bar serves a good bar menu including dogs, burgers, and wings. They also serve up a good time. You will find a lot of locals there, but also tourists who have come to see the famous stage where Alan Jackson shot the "Five O'Clock Somewhere" video. This Florida beach bar is laid back and fun at the same time.