Rusty's Seafood and Oyster Bar
628 Glen Cheek Drive
Cape Canaveral, FL 32920
(321) 783-2033
Website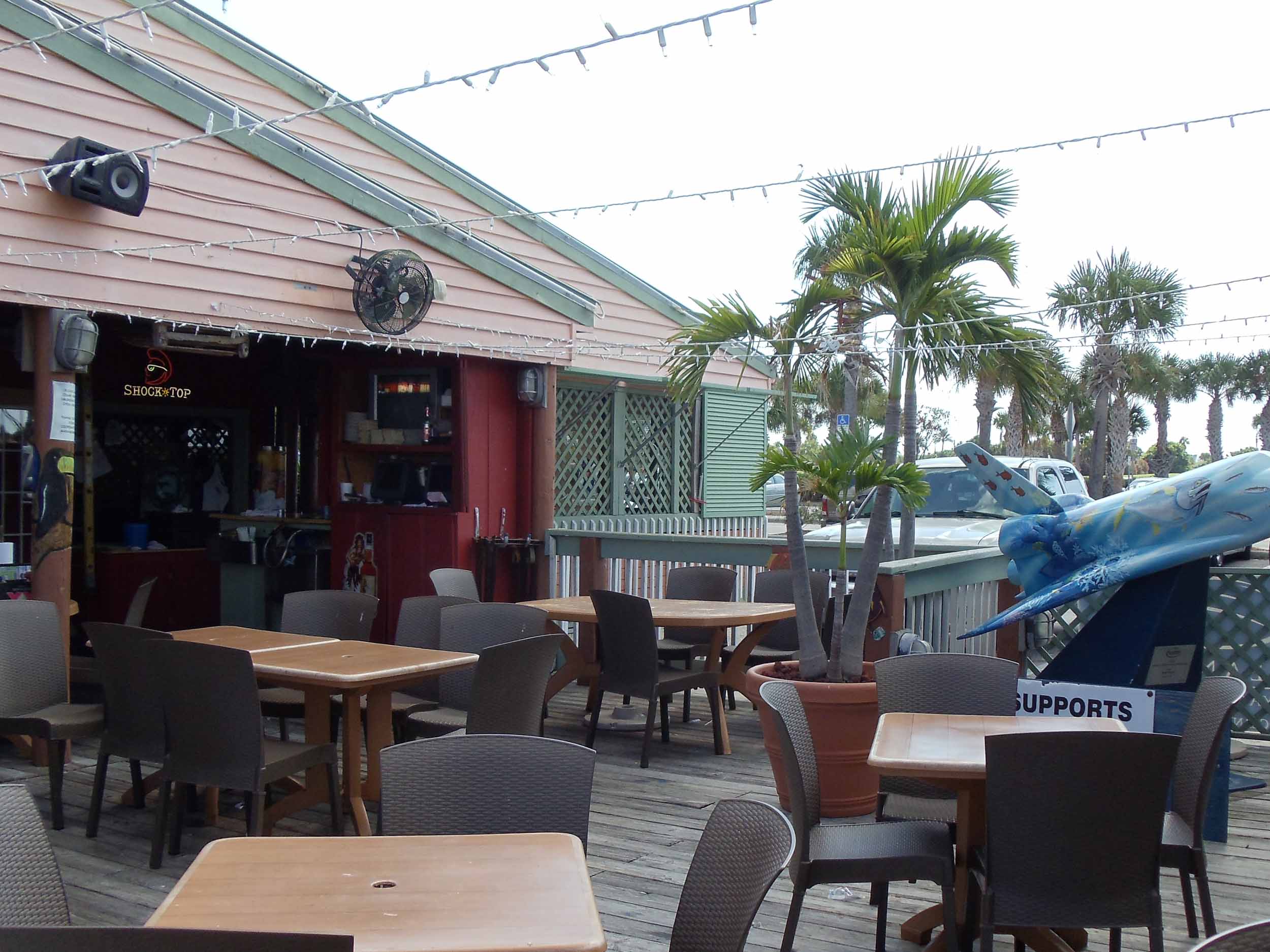 Hours: 8am - 9pm Sun, Mon - Thurs, 8am to 10pm Fri - Sat
Location: On the Water
Drink: Mimosas
Eat: Chili Lime Oysters
Music: Occasionally
Parking: Shared Parking Lot
Boat Access: No
Unique Feature: Great Views of the Cruise Ships
Overview
Rusty's uncle, Bernard Fischer, opened up "Bernard's Surf", one of the first restaurants in Cocoa Beach back in 1948. After Bernard's passing in 1965, Rusty stepped in to operate the restaurant and then in 1992, Rusty opened Rusty's Seafood and Oyster Bar in Port Canaveral. Today, Rusty's two sons, Rhett and Rusty, operate the restaurant with a great team.
Rusty's Seafood and Oyster Bar is a relaxing place to sit at the tiki bar and take in great views of the cruise ships entering and leaving the port. They are also one of the few beach bars that offers breakfast so if you happen to be near Rusty's early in the morning, try their South of the Border 3-egg omelet.
Rusty's Seafood and Oyster Bar pride themselves on fresh, home made food and drinks and a quality atmosphere which is both inviting and relaxing. They have live music, great oysters, and you can even book their venue for private parties.
Every time we eat at Rusty's, we always get the itch to go on a cruise as we watch the ships go by, so bring your luggage just in case :). It's a great place with great views and we hope you enjoy this Florida beach bar as much as we do!