Petey's Upper Deck at Matanzas on the Bay
416 Crescent Street
Fort Myers Beach, FL 33931
(239) 463-3838
Website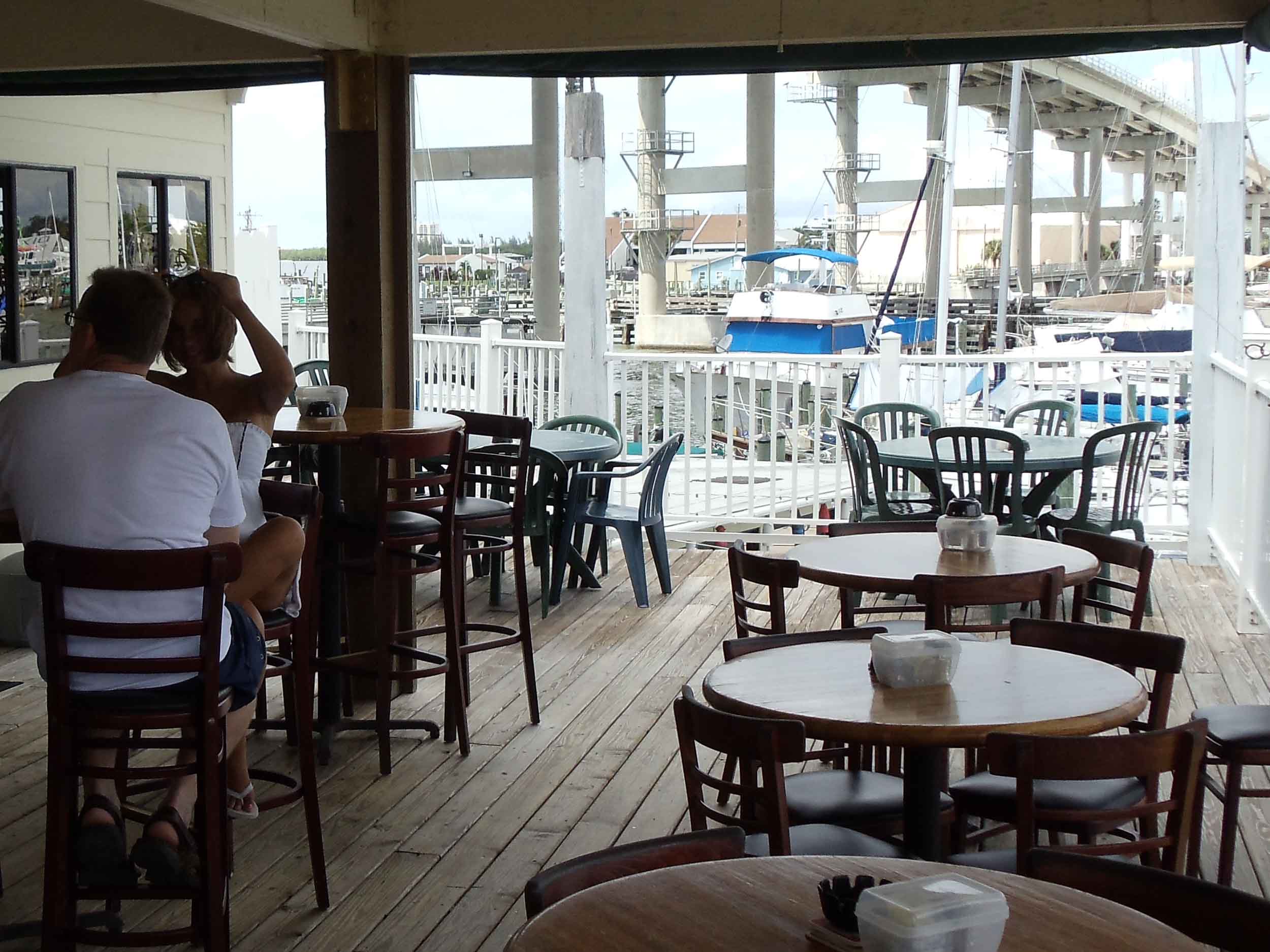 Hours: 11:00 AM to midnight
Location: On the water
Drink: Bloody Mary with Shrimp
Eat: Conch Chowder
Music: Nightly
Parking: Paid lot nearby
Boat Access: Yes
Unique Feature: Restaurant and Inn and fun bar
Overview
Located next to Matanza's Restaurant, you will find Petey's Upper Deck. This is a fun, little waterfront bar. The views of the waterfront are great. You can watch the Key West Express come back from Key West if you are in the bar at the right time of night. What time? Usually the Key West Express pulls into its dock about 9:00 PM. But if you miss the Key West Express, there is plenty of other boat traffic to keep you amused day and night. Even a pirate ship.

Petey's Upper Deck not only provides great waterfront views, but delicious food and cool drinks. Fans above your head help cool you down and provide for some summer breezes.
Plus, they do have musicians playing at varying times during the week and weekend.

While this isn't a wild and crazy kind of Florida beach bar, it is nice and a relaxing, fun and friendly place to visit. Petey's Upper Deck is perfect for visiting with friends and talking about the great times you are having.

Come by boat or car.