Parrot Key Caribbean Grill
2500 Main Street
Fort Myers Beach, FL 33931
(239) 463-3257
Website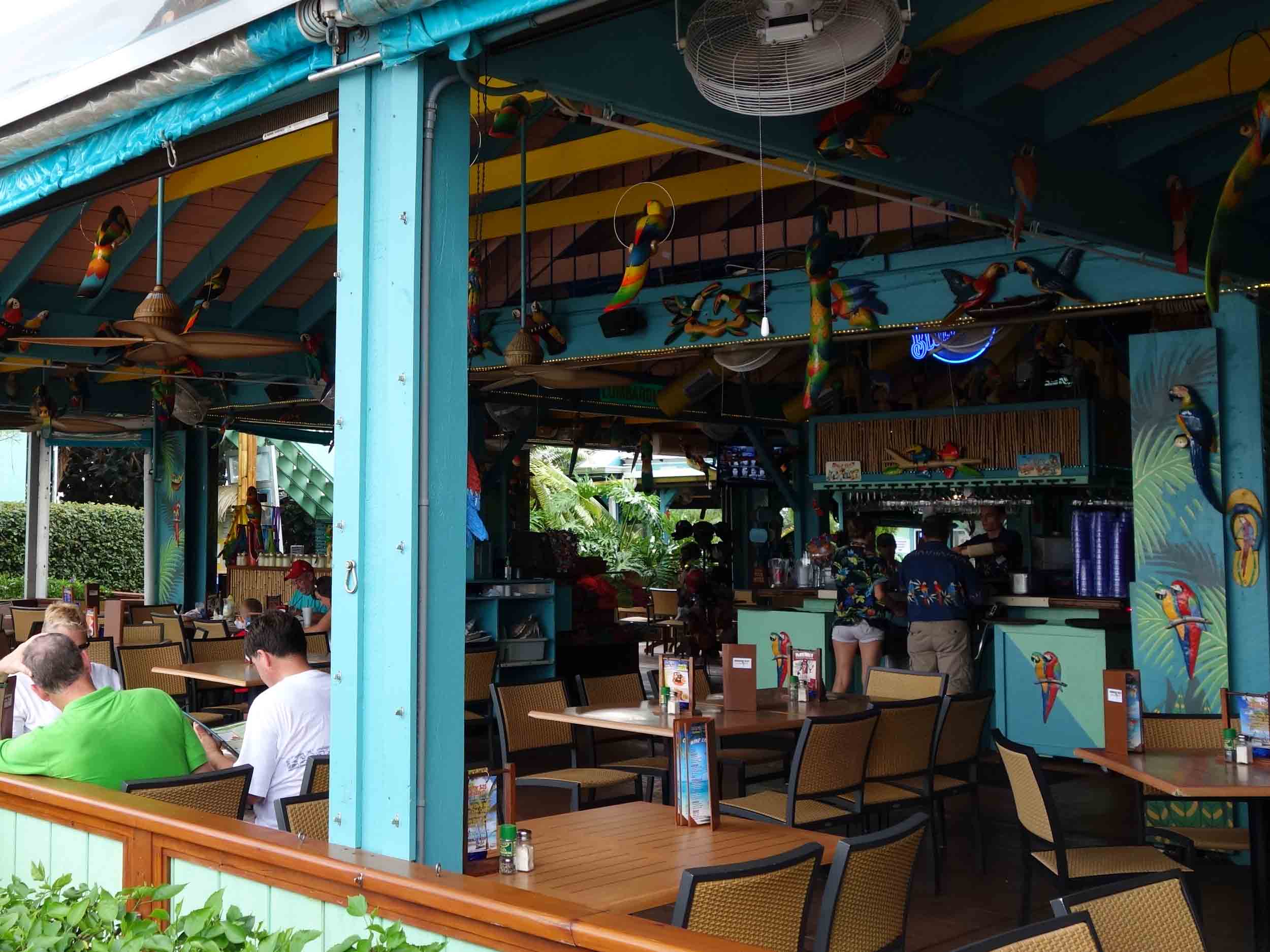 Hours: 11:00 AM to 10:00 PM daily
Location: On the water
Drink: Polly Wanna Cosmo
Eat: Bubba Lump Crab Cakes
Music: 7:00 pm Nightly
Parking: Own parking lot
Boat Access: Yes at Salty Sam's Marina, Channel Marker 24
Unique Feature: Caribbean inspired cuisine
Overview
Parrot Key Caribbean Grill was started by a couple of snowbirds a few years back, and this Florida beach bar has grown to be a favorite to both locals and tourists in the Ft. Myers area. The decor is Caribbean and there are Toucans (stuffed) hanging from the ceiling throughout. You can come by car or by boat and dock at Salty Sam's Marina. Boaters can hail the dock master at Salty Sam's on channel 16 or 17 for docking instructions.

During the day Parrot Key is a great restaurant, but come nighttime when the music begins, the bar area goes wild. There is a very sufficient dance floor that attracts the dancers. Many locals stop by to trip the light fantastic. That in itself is entertainment.

The bands are always great and Frank Torino is an extraordinary entertainer who sings everyone from Elvis to Frank Sinatra, mostly in character. While this Florida beach bar may not be on the beach, it is always fun and lively. With live music every night of the week, you will love Parrot Key Caribbean Grill.

This Florida beach bar is one of our favorite beach bars.