Cobb's Landing
200 North Indian River Drive
Fort Pierce, FL 34950
(772) 460-9014
Website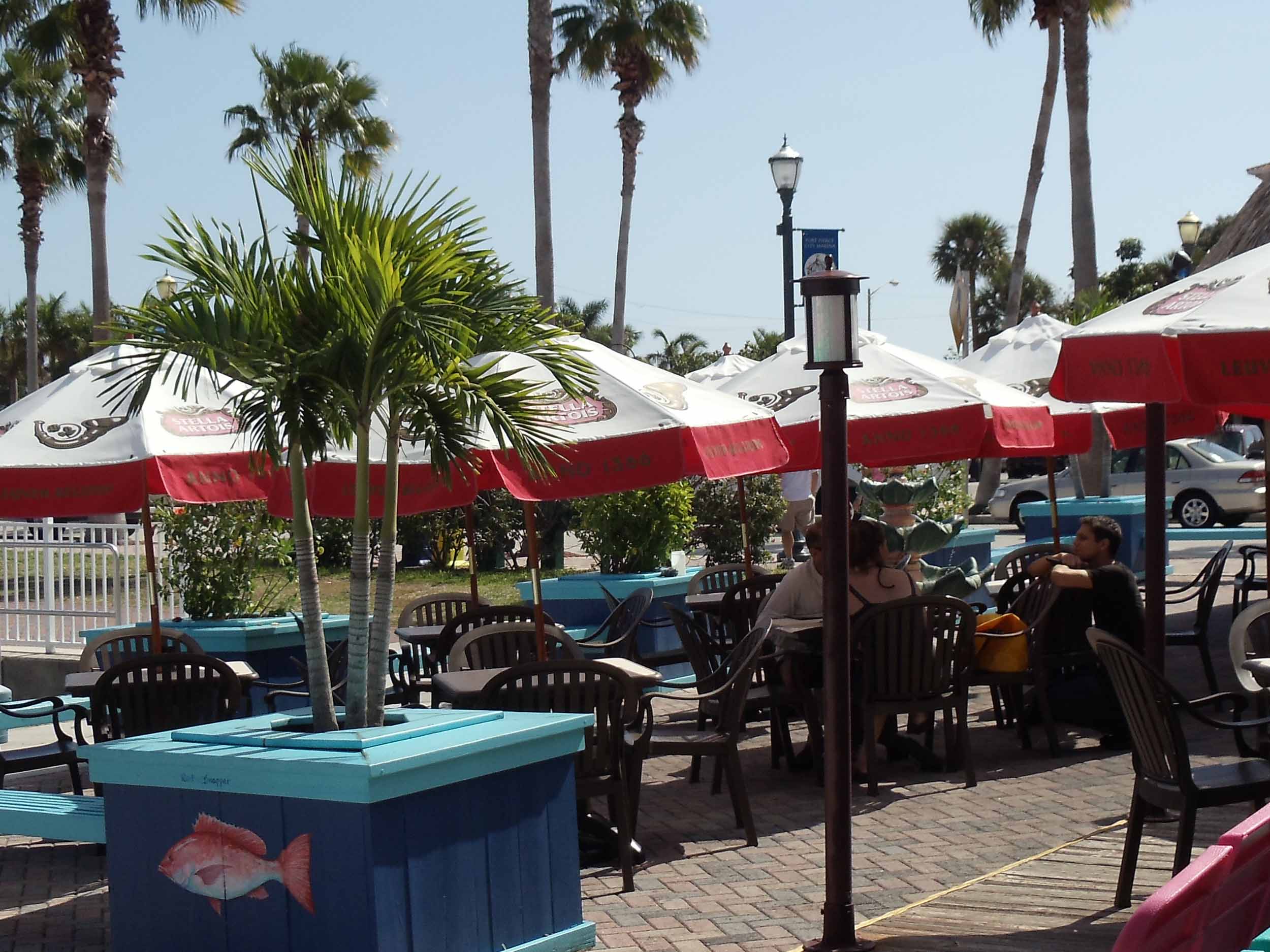 Hours: 11:00 a.m. to Close
Location: On the water
Drink: Happy Hour 4 p.m. 'til 7:00 p.m. daily
Eat: Certified angus beef and local seafood
Music: Friday and Saturday from 6:00 p.m. to 10:00 p.m. and Sunday afternoon
Parking: Public Lot
Boat Access: Yes
Unique Feature: Beautiful tiki bar
Overview
Cobb's Landing is a beautiful addition to Ft. Pierce and its city marina. This Florida beach bar in Ft. Pierce has a relaxed and casual atmosphere. Cobb's Landing tiki bar is one of the prettiest and most inviting bars around. So many tiki bars and so little time but this is a beautiful one, indeed.

Cobb's Landing has a wide and varied menu of seafood and beef choices. While enjoying your delicious meal, you can sip a Mojito from Cobb's Landing's Mojito Bar. Try a Pineapple Mojito or another tempting flavor. This is one Florida tiki bar you won't want to leave. Why would you want to leave any tiki bar?

Friday and Saturday evenings and Sunday afternoons there is live entertainment at Cobb's Landing. You will enjoy relaxing by the water at this charming Florida beach bar and tiki hut. This Florida beach bar has a great view of the marina, and you will enjoy watching the boating activities.

This Florida beach bar is charming and attractive. I'm ready to go there!