Bud and Alley's
2236 East County Highway 30A
Santa Rosa Beach, FL 32459
(850) 231-5900
Website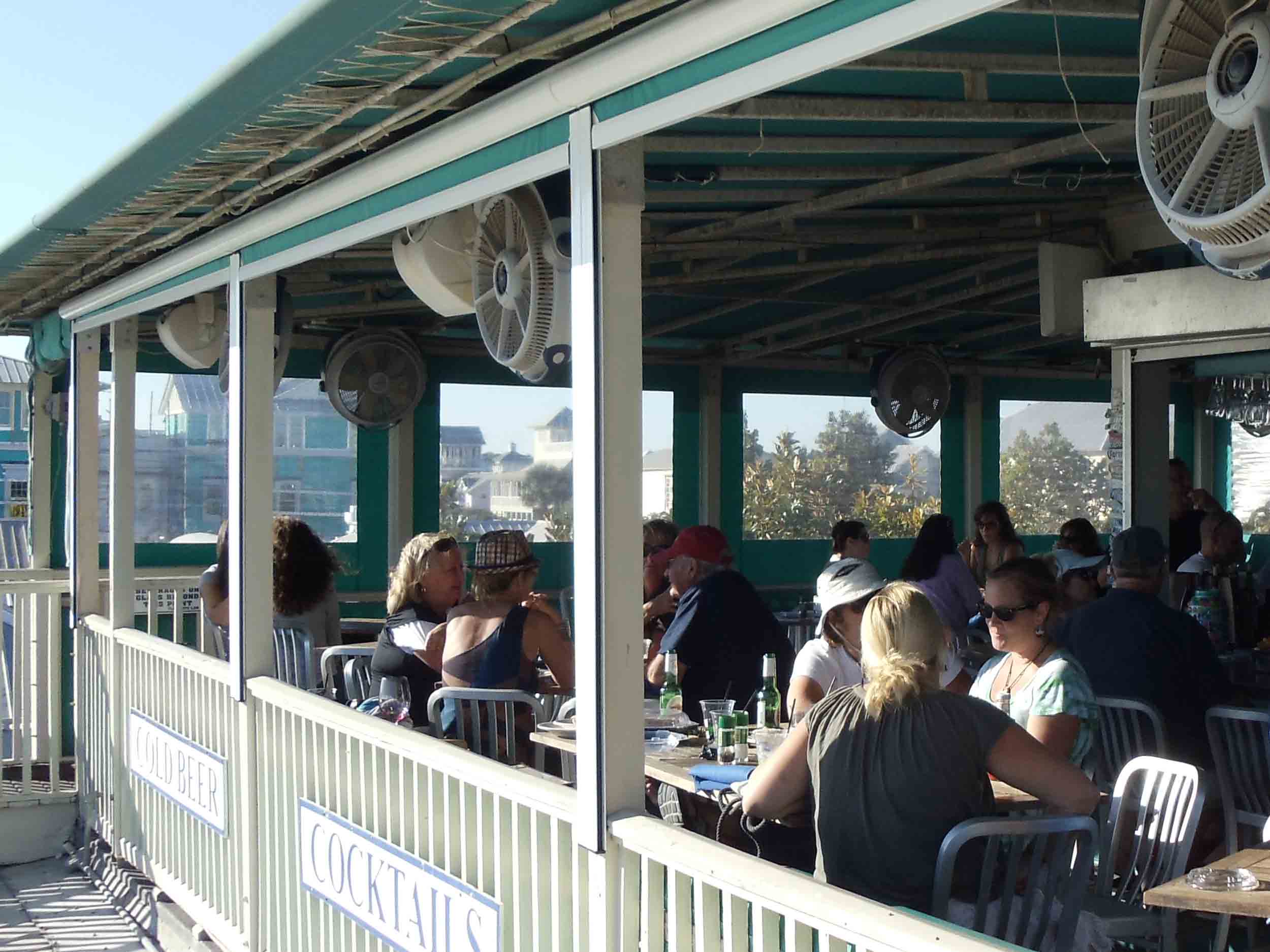 Hours: 11:30 a.m. to 12:00 a.m. or so daily
Location: On the beach at Seaside
Drink: Electric Lemonade and it's Blue!!
Eat: Fried Crab Claws
Music: None
Parking: On the street, public lots
Boat Access: No
Unique Feature: Seaside's great shops nearby
Overview
Bud and Alley's claims to be South Walton's oldest restaurant at 25 years old. It is hard to believe that a restaurant this current and hip could be considered "old." Located in Seaside, Bud and Alley's is nestled in the dunes overlooking the Gulf of Mexico. The food served at Bud and Alley's is pricey but delicious and award winning. The restaurant is located on the lower level. The "Roof Deck Bar" upstairs is the place to catch the sunset. Enjoy a drink in your bathing suit or your dinner jacket. This Florida beach bar appeals to everyone.
Bud and Alley's was founded in 1986 and named for a cat and a dog. It is one of our favorite places to go when we are in the Panhandle area. We always enjoy dining at Bud and Alley's. We choose the upstairs bar so that we can get a good look at the Gulf of Mexico and the sunset. Don't go through the Panhandle without stopping at Seaside and Bud and Alley's where their motto is "Good Food, Good People, Good Times." This is a favorite Florida beach bar.
As one of the longest operating restaurants in the South Walton area, you can always expect the best from Bud and Alley's. They will always deliver too. Seaside is a lovely spot to stop and do some shopping and then with a refreshing drink at this Florida beach bar.